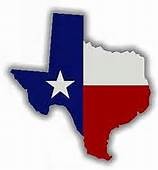 One does not have to look far to see why the Sate of Texas is doing much better than other States in the Union. This is not one of those "Everything's Bigger in Texas" articles. It's just a few reasons why the local economy is so healthy.
For one thing the State has led the nation in Exports for the past 12 years. Last year Texas exports totaled $279.69 Billion which was up 5.4% from 2012. This increase amounted to $14.3 Billion dollars.The next closest State only showed an increase of $6.8 Billion dollars.
Texas is also home to bragging rights of 22% of all new businesses begun from 2009 to 2012 in the Nation were from the Great Lone Star State. That breaks down to an average of 250,000 jobs per year. Jobs in the services sector, mining, manufacturing and retail trade, real estate and energy sectors are expected to fuel the economy for at least the next 5 years. While business cycles are inevitable the underlying patterns of progress look "Big and Bright" for the foreseeable future here in Texas. Maybe this really is an "Everything's Bigger in Texas" article after all!
If you would like accurate, current and dependable Real Estate information about the Austin Area Real Estate market please do not hesitate to contact me.