Inventory rates are at an incredible low this week across the nation with home sales down to 380,000 from 941,000 according to the real estate analysts at Altos Research.
Homes are being sold so quickly that some listings are bypassing the new sales phase and heading straight into contract/pending. This distorts traditional methods that estimate active listings, making it hard to get an idea of what is currently available.

In conjunction with a lack of inventory, we are seeing an increase in active listings having price increases.

While this is true across the nation, it is perhaps more abundantly clear in Austin, TX. This graph shows an overview of Austin-area prices for the last 10 years.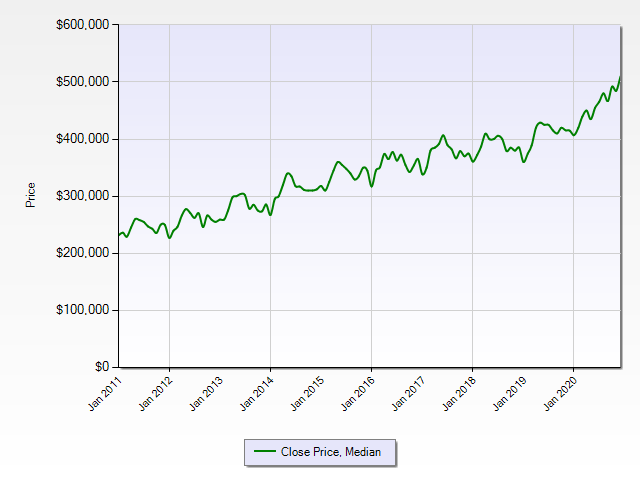 As the market progresses, we hope to see an increase in homes active on the market as well as new homes from builders. While this will theoretically stabilize price increases, there are no current indicators for the second quarter of home prices falling.