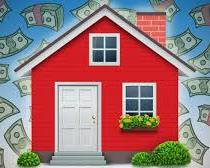 If you think you need to protest your tax appraisal value here are some tips to help you through the process.
Don't send in your protest form until a few days within the deadline.
Fill your form out properly.
Check the incorrect appraised market value box.
Check the value is unequal with other properties box.
Don't offer the office a value, you may be shortchanging yourself. (this is optional on the form)
Make sure you ask them to send you a copy of the hearing procedures and follow the guidelines.
Build your case, gather sales comparables, tax valuations for similar properties, look for flaws. Condition, location, any evidence to support your case. Photos are very beneficial.
Talk to your neighbors and find out all you can about successful protests.
Try to resolve to your satisfaction at the informal hearing. The formal hearing is a more formidable process.
Feel free to call us if we can be of assistance.